Staying for awhile? Book a room!
Staying the night? Book a room!
Coravida's Treetop Paradise Presents:

The Eat Vegan

All-Day Package
2x Healthy & Delicious Chef Prepared Vegan Meals

2x Drinks Package (Kombucha or Smoothies)

2x Vegan Desserts (No sugar)

Onsite at Coravida or have our yummy food delivered to your door (Manuel Antonio / Quepos)
Free breakfast with room

or just $10/ extra
'healthy, vitalitarian,

convenient'
$50/day OR
INCLUDED in your Experience Package!
Meal times:

Breakfast: 8 AM – 10 AM

Lunch: 12:00 PM – 2:00 PM

Dinner: 5:30 PM – 7:30 PM
Free breakfast with room

or just $10/ extra
Add this plan to your next retreat or event!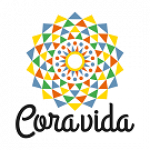 Waterfall Trip
El Salto Waterfall active group tours from

(May to Mid-Dec). Swim, dive, play.
Blue Clay Treatment
Face or full body. Detoxifying and nurturing for your skin. Transforms you into an avatar.
$10 | 8 Coras

$20 | 16 Coras
Ice Bath
The fastest way to cool down and come alive!
Massage
1 hour Coravida massage (special).

30 Minutes
$60 | 50 Coras

$30 | 24 Coras
Yoga Lessons
1 hour of Yoga (see schedule for types)
Spanish Lessons
1 hour of beginner group lessons for travelers.
Surfing Lessons
2 hour surf lesson / session. Incl. board & transport.
Breathing Meditation
Guided Ananda Mandala Meditation. A very intense breathing & healing experience for 45 min.
Life Coaching
Life, relationship, business, healing guidance.
Vegan Meal Package
2 Meals, 2 Desserts, 2 Drinks
Detox Package
3 juices & 3 teas (daily)
* Please note by law we must add 13% Costa Rica VAT tax on $ money transactions. Spend more than $100 in experiences and get 10% off!
*Coras are loyalty rewards points! Download the Coravida app to participate!
Coravida
3 Days in Paradise
3x Overnight stays in one of our Villa suites ($300 value)

9x Healthy & Delicious Chef prepared VEGAN Meals  ($250 value)

6x Vegan Desserts ($60 value)

9x Drinks (Kombucha / Cafe/ Tea / Smoothie) ($45 value)

1x Massage / Body Work or Reiki Session ($100 value)

1x Blue Clay Mask / Facial ($30 value)

Tour of nature reserve & El Salto waterfall ($20 value)

1x Kind Deed (Feed homeless, educate kids, beach clean) (priceless)

Access to all facilities (pool, co-working, etc) ($20 value)

All onsite events & workshops, including weekends in paradise ($100 value)

3x Guided Meditations ($30 value)

3 Yoga Sessions ($30 value)

—————————
 $1,240 total value per person
Costa Rica's 3 Days in Paradise Package is the ultimate value in healthy lifestyle travel. Carefully crafted menu, drinks and experiences for your ultimate enjoyment AND giving back, which is good for your soul.

An affordable, holistic and healing retreat experience at Coravida. Come realize your Full Potential while being supported by all that Costa Rica has to offer.

Plus every dollar supports our efforts to bring paradise to the world!
All Inclusive Price $597
Share a room for two? Special for couples, just $999 total. Wow!
100% MONEY BACK GUARANTEE
If you're not completely satisfied with your experience, if its not your idea of paradise. Just ask us for a refund within 24 hours of your arrival and we'll refund you fully, with no obligations of any kind. Thats how committed we are to your enjoyment.